The Lyons Township High School auditorium was in need of updating. School administration hired general contractor Henry Bros Co. for a major school renovation that involved the auditorium, school cafeterias, locker rooms and utility areas. Henry Bros Co. worked with DLA Architects, Ltd. and the team at Carroll Seating to plan a full update their auditorium. Originally built in 1929, the building faced many challenges including tricky sloping.
Here is the auditorium before: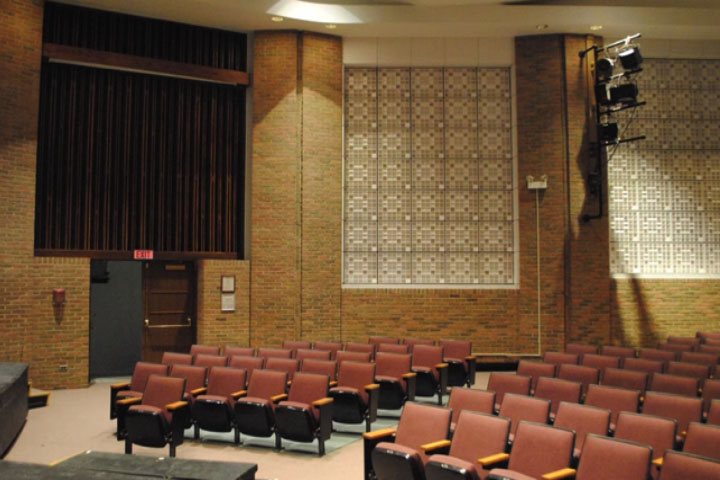 When all options were discussed, the design team chose Hussey's Quattro Seats. The modular Quattro Collection is built on four superb core styles, each featuring a chair back created for a distinct aesthetic and practical effect. The classic series was chosen for its timeless style, great look and durable polymer outer panel.
Here is a photo after the Carroll Seating installation: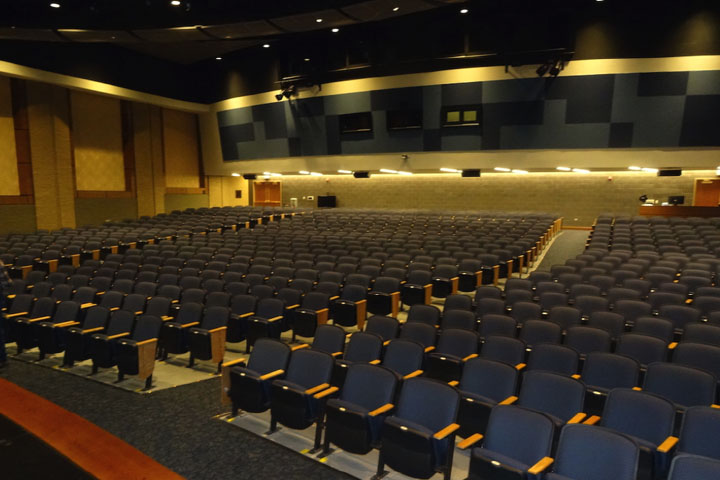 The team at Carroll Seating was pleased with the finished outcome of this auditorium that now seats over 800 patrons.